Back To Our Services
Put your safety in the hands of the professionals at Garage Door Repair Winchester and be sure of the outcome of our maintenance service! Working with our company is to your interest! Our professionals are committed technicians with knowledge of most types of doors, all branded operators and their latest new age accessories. With such expertise complemented by our long experience in garage door repair and maintenance services, you can expect terrific results.
Although our garage door maintenance includes certain inspection points and specific steps, our technicians do not turn their backs when they see damaged components or anything wrong with the parts. It is our duty to make a note of problems which cannot be solved with simple repairs and report back to our clients. This way, they will know when it will be the best time to replace the springs or cables and will be informed if replacement and installation services should take place in the near future. What we are trying to do apart from maintaining your system is keep you informed about the overall condition of your Genie garage door opener and all mechanical parts in an effort to contribute to your safety.
Our team maintains all garage systems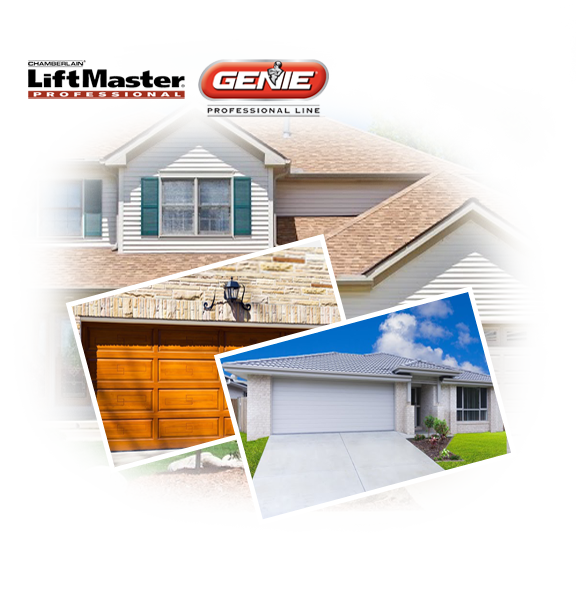 Safety is one of the greatest benefits of garage door maintenance. With our thorough technicians, you will stop praying and hoping that the door will work today and be sure of its good performance but also of the safety of your whole family. Our technicians start by checking the movement of the door and will keep checking it during the service and especially after lubrication maintenance so that the oils will be evenly distributed. We check whether the door leaves a gap underneath, whether it opens all the way and whether the springs need adjustment.
During garage door opener maintenance, the force and travel limit of the door are both adjusted, the sensors are aligned and the reverse mechanism is checked. We make sure the emergency release cord works okay, all wires are properly connected and are not damaged, the opener lights turn on alright and the motor doesn't make noises. Vibrations are eliminated by tightening or even replacing defected fasteners while rollers are checked that they sit well in the tracks. Our inspections and entire service are thorough and rest assured that everyone in our team has expertise in Genie and Liftmaster door opener systems. By working with such knowledgeable and dedicated technicians like ours, you can be sure that everything will work alright for you.
Do you want to make an appointment for service?
Call our company now!
Back To Our Services