Back To Our Services
We understand that not all door jobs will require a complete replacement of your door and our skilled technicians will always identify the best possible solution for your situation. This can often be a simple case of some repair work being required. The most common problems we come across are broken springs, doors that have fallen off their tracks, unusable openers and doors stuck half way across their openings. The good news is that usually all of these problems can be remedied without a complete replacement of your door.
Quality Repair Parts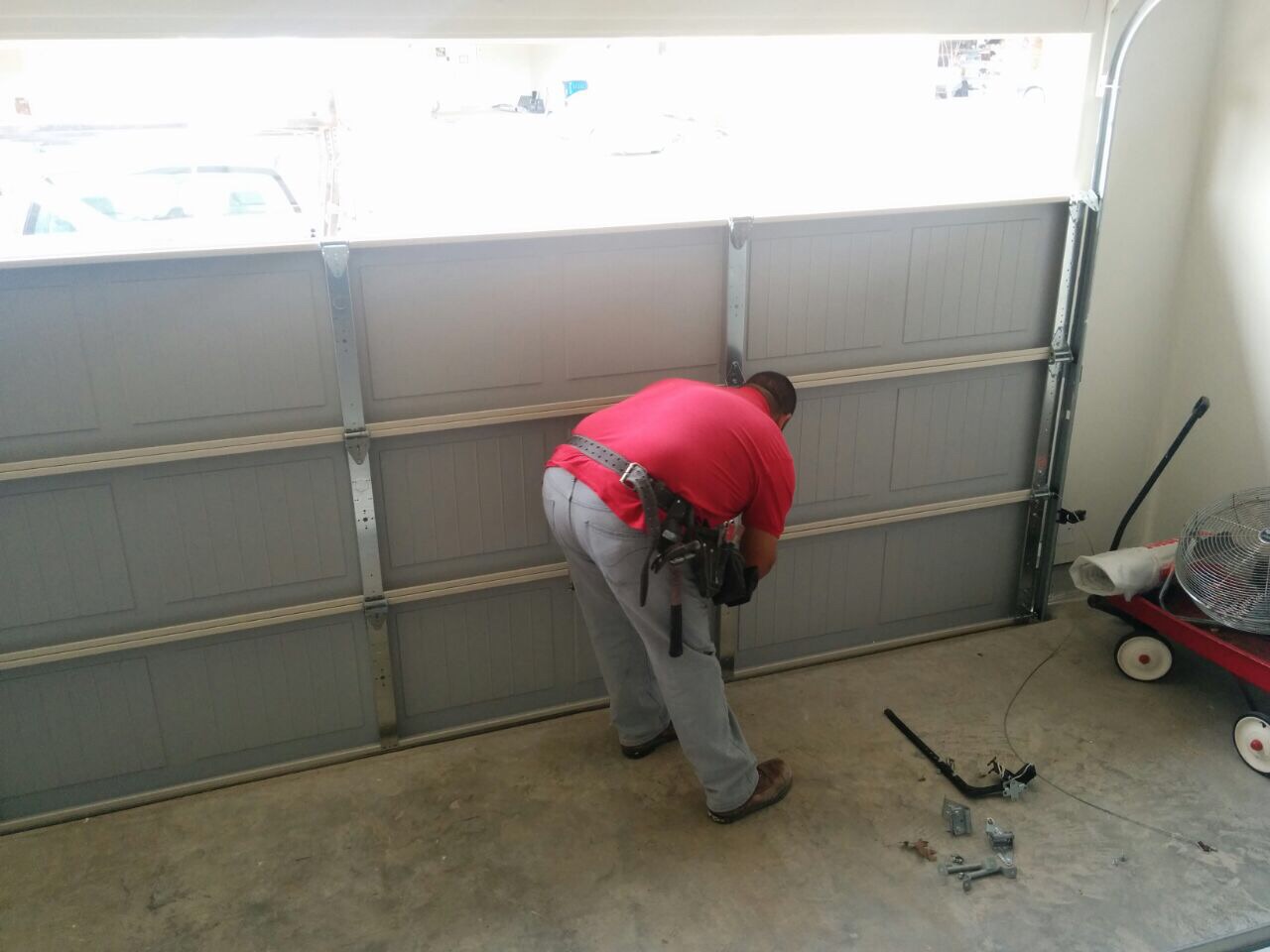 We specialize in sourcing high quality repair parts, that once installed will go the distance with you for many years to come. Our expert team is able to install these parts on a variety of different door types and custom tailor the solution we create to suit your unique requirements. Jobs involving a simple fix to your current door can be completed in minimal time and will ensure that you can once again enjoy the use of your door at home.
Garage Door Motor Repair
Perhaps the most strained part of your automatically opening door is the electrical motor system. These motors can be expensive to replace and, as such, we will always be sure to advise you if it is possible to simply repair a small part of your motor. Sometimes, different parts of a motor undergo different levels of stress during its lifetime and therefore show wear and tear faster than the rest of the automated system. Our repair team have experience dealing with a wide range of motor designs. This enables them to accurately identify the cause of your failed automated electrical system and remedy only that part – which is all that is needed.
Emergency Company at your Service
What should you do when your door breaks down and you find yourself unable to access your property via it? The answer: call us! We provide quick and reliable service that will get your entry way back up and running in no time. Whether yours is an automated electrical system or a manual system, we can help.
Regain the use of your door, give us a call today.
Back To Our Services